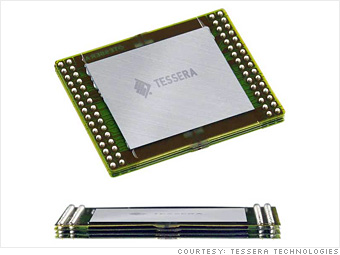 Ticker:
TSRA
Market cap (billions): $0.9
P/E ratio*: 15
Return on assets: 14%
Free cash flow** (millions): $72
Tessera Technologies develops and licenses miniaturization technology to make tiny chips for digital music players, PCs, video game consoles and mobile phones. It's a lucrative business, with 39% growth in sales over the past three years.
And since the company receives royalties based on the number of units its clients sell - rather than on the dollar amount of products sold - Tessera may not be as negatively affected if a consumer slowdown puts pricing pressure on electronics makers.
NEXT: FOREIGN VALUE:
BP
Last updated June 20 2008: 2:35 PM ET
Email
|
Print
|

Digg this story
|
RSS
Criteria include market capitalizations between $250 million and $2.5 billion, at least 8% return on assets, positive free cash flow, and share price no more than $35.
*Based on previous 12-months' reported earnings.
**Latest fiscal year.
Source: Value Line; Zacks Investment Research