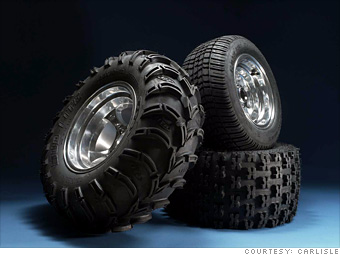 Ticker:
CSL
Market cap (billions): $1.9
P/E ratio*: 11
Current ratio: 2.8
Dividend yield: 1.8%
Thanks to a low debt load, this maker of construction materials, roofing and tires has weathered the housing crisis and should post double-digit profit increases for the next few years.
"We're still seeing very good demand," said CEO David Roberts on a recent earnings conference call. "And we see that continuing throughout the year." Though analysts predict earnings will dip this year due to higher input costs, profit is expected to grow 13% in 2009.
NEXT: DEEP VALUE:
Cascade
Last updated June 20 2008: 2:35 PM ET
Email
|
Print
|

Digg this story
|
RSS
Criteria include prices no more than 15 times average earnings per share over the past three years, ten years of positive earnings, annual per-share earnings growth of 3% or more, ten years of uninterrupted dividends, and current ratio (assets divided by liabilities) of 2 or better.
*Based on average three-year earnings.Sources: Value Line, Zacks Investment Research.