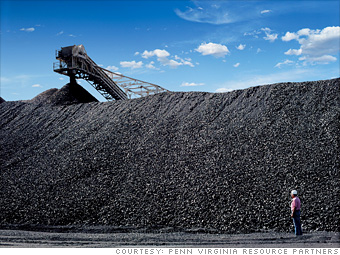 Ticker:
PVR
Market cap (billions): $1.3
P/E ratio*: 23
Return on assets: 10%
Free cash flow** (millions): $80
The company owns, manages and leases mining rights to coal mines in three Appalachian states, the San Juan Basin, and the Illinois Basin. Penn Virginia provides the right to mine its coal reserves in exchange for royalty payments, a model that provides steady revenue and seems less risky than if the company itself operated the mines.
That allows Penn Virginia to pay a sizable dividend to its shareholders. It is also benefiting from high natural-gas prices, which help coal remain the fuel of choice for utility companies. As a result, analysts are upping earnings estimates as margins increase for the company's coal- and gas-processing segments.
NEXT: SMALL WONDERS:
Plexus
Last updated June 20 2008: 2:35 PM ET
Email
|
Print
|

Digg this story
|
RSS
Criteria include market capitalizations between $250 million and $2.5 billion, at least 8% return on assets, positive free cash flow, and share price no more than $35.
*Based on previous 12-months' reported earnings.
**Latest fiscal year.
Source: Value Line; Zacks Investment Research