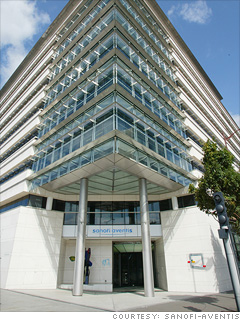 Ticker:
SNY
Market cap (billions): $96.4
P/E ratio*: 13
Earnings growth**: 4.5%
Dividend yield: 3.1%
Paris-based Sanofi-Aventis is the largest pharmaceutical company in Europe. It has invested heavily in research and development on cardiovascular and diabetes drugs, which has paid off. Sanofi's top drugs include blood-clot treatment Lovenox, blood thinner Plavix and insulin drug Lantus.
While the company's earnings are expected to increase about 4.5% a year for the next few years as it - along with other drugmakers - sees some medications go off patent, this is more than reflected in the stock price. It trades at only 13 times earnings. Plus, it pays a healthy dividend that yields more than 3%.
NEXT: FOREIGN VALUE:
Total
Last updated June 20 2008: 2:35 PM ET
Email
|
Print
|

Digg this story
|
RSS
Criteria include low price/earnings and price/book ratios relative to competitors, rising profit margins, and accelerating earnings growth.
*Based on previous 12-months' reported earnings. **Wall Street estimates for the next three years.
Source: Zacks Investment Research