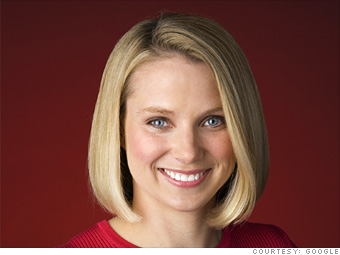 VP, Search Product and User Experience, Google
Age: 34
Marital status: Engaged
Highest Education: Master's degree
When Mayer dropped out of Stanford's premed program to major in symbolic systems, her parents let it slide. They were more miffed when she turned down an offer from McKinsey to become the ninth employee -- and first female engineer -- at a startup called Google.
A decade later Mayer heads the company's user experience division, meaning she directs the look and functionality of the $14 billion (in revenue) search engine and oversees programming and design for over 100 web products, from search to Google News.

Vice: "I'm always late."

NEXT: Paul Touradji

Last updated March 26 2010: 10:26 AM ET
Note: To be eligible for Fortune's 40 under 40, candidates had to be 39 or younger on Nov. 1, 2009.
List compiled by Alyssa Abkowitz, Maha Atal, Katie Benner, Scott Cendrowski, Lawrence Delevigne, Telis Demos, Jessi Hempel, Suzanne Kapner, Mina Kimes, Beth Kowitt, Jessica Shambora, Richard Siklos, Kim Thai, Christopher Tkaczyk and Jia Lynn Yang. Research by Marilyn Adamo and Doris Burke.