In today's tight economy, who doesn't want to free up some cash? Trim the fat but not the fun from your budget - here's how.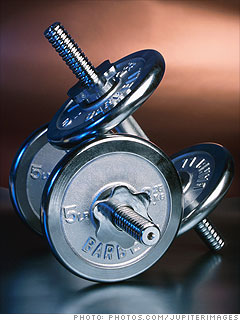 Now:
$150/month
Sweat on your high-end health club's StairMaster -- and unwind at the martini bar.
Better:
$50-$90
Work out at the YMCA -- there are nearly 3,000 locations throughout the nation.
Best:
$0
Free online boot camp whips you into shape at
marinecorpsfitness.com
.
NEXT: Trim college expenses