In today's tight economy, who doesn't want to free up some cash? Trim the fat but not the fun from your budget - here's how.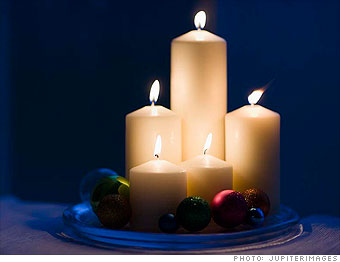 Monthly savings:
$70*
Tired of your spouse telling you to lower the thermostat and put on a sweater? Try these tips to cut your energy bills by 25% or more.
Do an energy audit.
Get a free check of your home for energy leaks if your utility company offers one. Or do it yourself using the guide at
energystar.gov
.
Savings: up to $40 a month (after improvements).
Automate heating and cooling.
Set a programmable thermostat ($50) to automatically lower the heat after bedtime and warm up the house before the alarm clock rings.
Savings: $15 a month.
Go fluorescent.
A compact fluorescent bulb uses 75% less energy and lasts 10 times as long as an incandescent one. You'll make back its higher cost ($3.50 vs. 50¢) in six months.
Savings: $7 a month.
Put on that sweater.
What's so bad about layering anyway? It's free and it's cozy. And for every one degree you lower the temperature, you'll cut about 1% off your heating bill.
Savings: $8 a month.
NEXT: Fire the lawn guy
Last updated August 17 2009: 9:37 AM ET
Note: Energy audit based on average $1,900 annual home energy expenses; Energystar.gov estimates onsavings; bulb item assumes 10 CFL bulbs with the lights on an average of three hours a day.