In today's tight economy, who doesn't want to free up some cash? Trim the fat but not the fun from your budget - here's how.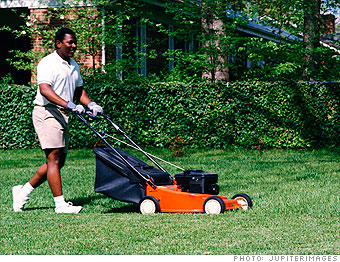 Now:
$220 a month
Pay the gardener.
Better:
$100 a month
Cut his hours: He still mows the lawn, but you do the trimming and weeding.
Best:
$3-$23 Dust off your mower or buy a new one ($250) and cut the grass yourself.
NEXT: Refinance
Last updated August 17 2009: 9:37 AM ET
Note: Informal survey of gardener fees in Sacramento; cost of walk-behind mower amortized over 12 months.