In today's tight economy, who doesn't want to free up some cash? Trim the fat but not the fun from your budget - here's how.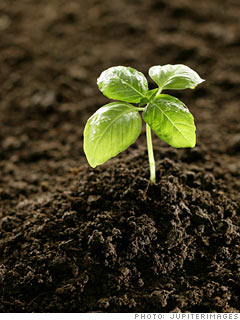 Monthly savings up to:
$29
The golden rule of gardening: Don't pay for something that you can do yourself.
Don't buy mature plants
(50 for $200) when you cangrow them from seed ($20).
Make compost
from rotting leaves in your yard ratherthan buying it ($110--$165).
Mooch the mulch.
You may be able to pick up free mulch from your town or local utility. Just call and ask.
NEXT: Celebrate frugally