In today's tight economy, who doesn't want to free up some cash? Trim the fat but not the fun from your budget - here's how.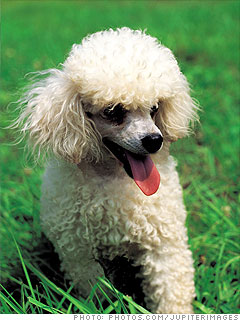 Monthly savings up to:
$74*
Try these techniques:
Say bye to boarding.
Going away? Nix the pet motel; instead trade sitting duties with other pet-owner pals.
Go to school.
Get Spike looking spiffy at a grooming school. Price: 40% to 50% less than a regular groomer.
Drop the pet insurance.
You'll probably pay way more in premiums than you stand to save on vet bills.
NEXT: Assess your health risk
Last updated August 17 2009: 9:37 AM ET
Note: Annual costs: boarding, $265; grooming seven times: pro ($55) vs. school ($30); pet policy, $447 save