In today's tight economy, who doesn't want to free up some cash? Trim the fat but not the fun from your budget - here's how.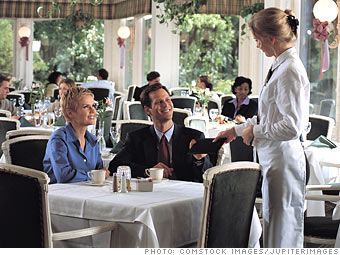 Monthly savings up to:
$10*
Somehow during these heady past few years, 20% became the new 15% as far as restaurant tips are concerned. It's time, perhaps, for the budget-conscious to rethink that. Waiters and waitresses depend on tips to make a living, so cutting your tip budget to zero doesn't seem ethical. But dialing back tips to the 15% baseline -- and reserving 20% for extraordinary service -- can slice some of the expense from your monthly dining bill.
NEXT: Take a home-swap vacation.
Last updated August 17 2009: 9:37 AM ET
Note: Assumes six meals out a month at an average pre-tip cost of $40; going from a standard 20% tip to five meals tipped at 15% and one at 20%.