In today's tight economy, who doesn't want to free up some cash? Trim the fat but not the fun from your budget - here's how.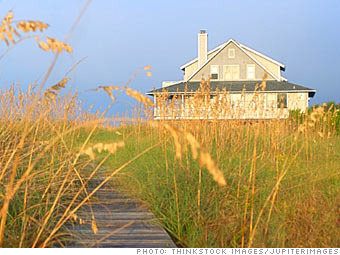 Monthly savings:
$517*
Find someone who lives where you want to visit, and trade places for a week. Find interested traders at
homeexchange.com
or
1sthomeexchange.com
.
With additional reporting by Nathan Adkisson,Ramya Gopal, Danielle Gorman, and Hibah Yousuf
NEXT
Last updated August 17 2009: 9:37 AM ET
Note: Assumes family of four taking two trips a year spends $325 a night on lodging, $175 a day on food; home swap is free, $400 a week on food.