In today's tight economy, who doesn't want to free up some cash? Trim the fat but not the fun from your budget - here's how.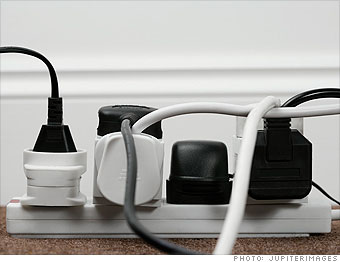 Monthly savings:
$8*
Many electronic devices (TVs, DVD players, and computers) draw a lot of power even when they're off. An even bigger energy waster: a PC in sleep mode, which can use a third as much electricity as it does when on. Cut the waste by putting as many of these hidden energy suckers on the same power strip as you can; then flip the strip off at night.
NEXT: Slash home insurance premiums
Last updated August 17 2009: 9:37 AM ET
Note: Based on common usage for a typical modern household with a flat-screen TV, digital cable, and desktop and laptop computers, among other electronic devices. For more info, go to standby.lbl.gov.